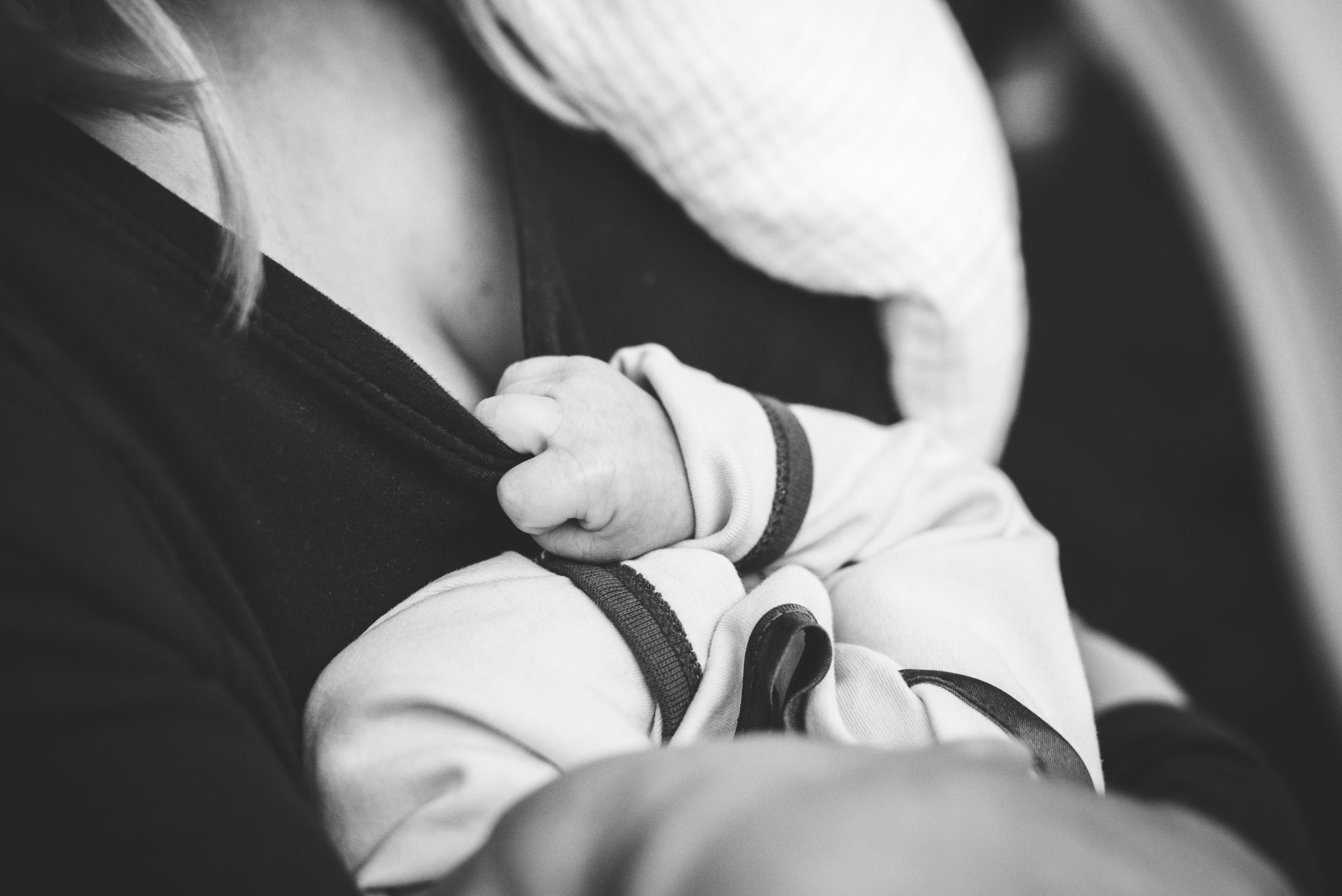 It's no secret that pregnancy is tough on a woman's body, and the ease and speed with which a woman "bounces back" can vary greatly. Certainly genetics play a role, but there's no doubt that it is even tougher the closer you get to menopause. The hormone shift as we age makes everything related to new motherhood a little more taxing – you're a little more tired, your postpartum hormones are all over the place, and it's a little harder to shake the baby weight. On top of that, you may also be so in awe of this gift you've waited decades to experience that bouncing back might not be your top priority.
To illustrate the difference, take my gorgeous, twenty-something year old niece, who recently gave birth to a big, healthy baby boy. Even after a c-section, she was pictured looking stunning holding her infant son donning a crop top, leggings, and flawless hair and makeup less than a month after he was born. (Note: If that was your experience, this blog might not be for you.)
Then, there's me.
Pre-baby, I was a total Betty. (Note: If you're too young to understand that movie reference, this blog also might not be for you.) I was what you might describe as "high maintenance"…spray tans, eyelash extensions, manicures, keratin treatments, pointy-toed stilettos, the works.
After gaining 95 pounds during my pregnancy at 38 years old, I was hardly recognizable after my son was born. My eyelash extensions had all but fallen out by the time he was 3 weeks old, I developed a wicked case of rosacea, and I was seriously pissed off that I hadn't birthed a forty pound baby. As my hair started falling out and I struggled mightily with nursing, it became very clear that the 75 pounds I was carrying around wasn't going to "melt away". I didn't recognize my new body, now full of stretch marks, loose skin, and extra weight that made my old joints hurt. My feet had become so flat that they suctioned to tile floors. In short, I was a mess.
I spent most of my maternity leave wearing my husband's clothes and taking a daily shower became a MAJOR accomplishment. As my maternity leave ended and I faced having to return to work, I began putting pressure on myself to find ways to look and feel like the "put together", professional woman everyone had known.
Let's be clear…I didn't exactly bounce back. Realizing that there were so many things that were more important to me as a new mom, I took my time and slowly found my way mostly back. While I was primarily focused on learning how to be a new mom, bonding with my son, and understanding our new family dynamic, I also began to realize that I might never get back to the old me….and that was okay. The old me may have had a flat stomach and news anchor hair, but the new me had created LIFE. Pregnancy and childbirth had changed me forever, and I realized that should be embraced and celebrated.
Having just celebrated my 40th birthday, I have come to realize that my journey to bounce back to the NEW me has taught me a lot that I want to share with my fellow advanced maternal age mommies…because this old new mom thing can definitely be a different experience. So, stay tuned for the upcoming "Bouncing Back" series where I will share some of the noteworthy products, clothing, and services that helped put this old new mom back together.
Have a something you want to share with Old New Mom? Email me at suzy@oldnewmom.com!
This is a personal website. This content is not intended to be a substitute for professional medical advice, diagnosis, or treatment. Always seek the advice of your physician or other qualified health provider with any questions you may have regarding a medical condition or treatment. The opinions expressed here represent my own and not those of my employer. All products or services reviewed are those that I use myself and I only recommend products that I stand behind. As an Amazon Associate, I earn from qualifying purchases. All written content and personal images are for use on this site only; unauthorized use is prohibited.